This is Mr. Hong from South Korea.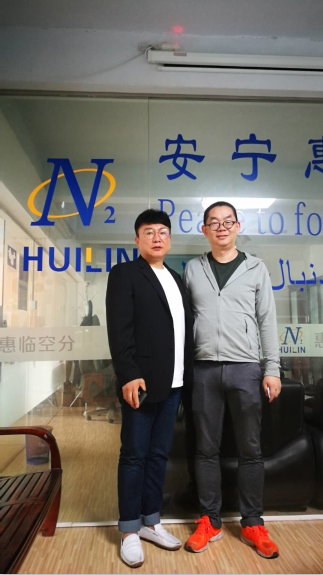 He is a complete set of equipment for the production of beauty products. He purchased our industrial oxygen generators and used them with his equipment to increase the oxygen content in beauty products and improve the activity of beauty products.
He used to purchase oxygen generators in South Korea and now plans to purchase from China and use it for a project in Malaysia.
Mr. Hong has extensive experience in using psa oxygen generators. He can see at a glance that the quality of Huilin oxygen generators is very good. He put forward some requirements for the specific configuration of oxygen generators.
We hope to have a pleasant cooperation with Mr. Hong.
HUILIN Company specializes in the production of oxygen generators and has a wide range of users all over the world. www.huilingas.com