Nitrogen Liquefier Working principle
The cryogenic mixed refrigerant throttle refrigerator is adopted in this nitrogen liquefier. It is based on the regenerative multi-component mixed refrigerant throttle refrigeration cycle. The high, middle and low boiling point pure components are selected to compose multi-component mixed refrigerants. The relay matching of effective refrigeration temperature zones of each boiling point component is realized. It can be cooled from ambient temperature to -196 ° C, the purpose of nitrogen liquefaction (-180 ° C @ 0.6 MPa) is achieved.
First grade refrigerant: 0 ° C~ -50 ° C
Second-stage refrigerant: -50 ° C~ -100 ° C
Third-grade refrigerant: -100 ° C~ -150 ° C
Fourth grade refrigerant: -150 ° C~ -200 ° C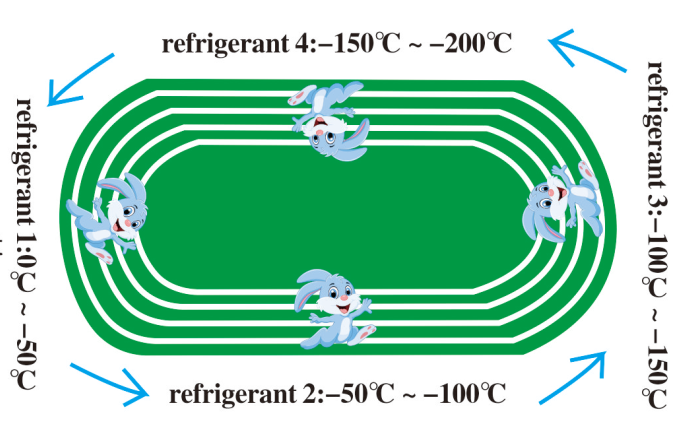 Guangzhou Huilin Air Separation Equipment Co., Ltd. specializes in producing liquid nitrogen generators.