Ethiopian customers come to our company to inspect the oxygen generator
Ethiopian customers came to our company to inspect the oxygen generators, and they purchased oxygen generators for the hospital. I visited our company site and exchanged some questions.
They want to buy equipment that can produce both oxygen and nitrogen. On the one hand, they can be sold to hospital oxygen. On the other hand, nitrogen can be bottled for sale.
They are not very clear about the oxygen configuration of the hospital, and our technicians gave them detailed instructions. The hospital's oxygen generator must be one for use, one for standby, and an oxygen cylinder is required as a backup source.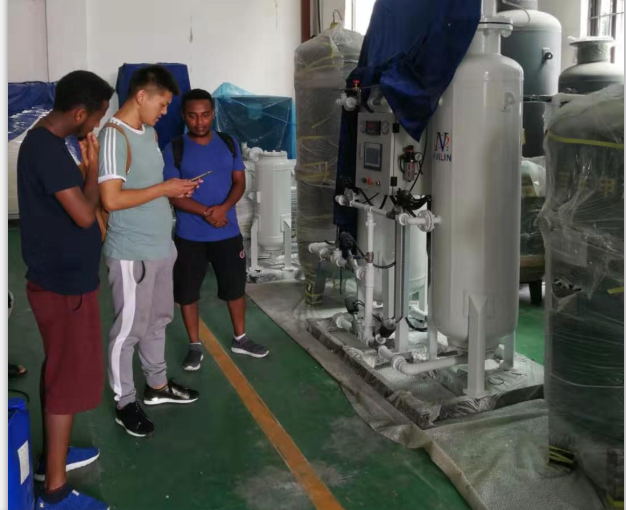 Guangzhou Huilin Air Separation Equipment Co., Ltd., specializing in the production of oxygen generators
http://www.huilingas.com